Wednesday Break
It's been a while since we've posted anything here. Shame on us, since we've been a little more active in the last few months. Hopefully this trend will continue and spill over into publishing more.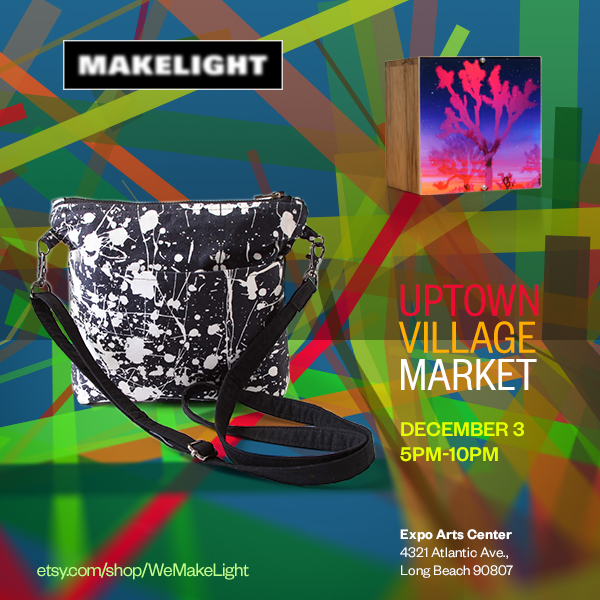 Uptown Village Market
Our most recent activity was setting up a booth at Bixby Knolls Uptown Village Market. It had been at least three years since we set up a physical booth. Shellyeah started sewing purses, clutches and zipper pouches (oh my) and she wanted to get them out to the world.
We had a pretty good show. Ended up selling a lot more light boxes than we thought and realized we needed to display the purses, clutches, and zipper pouches (oh my) better. We've had challenges selling our light boxes because it's difficult to see them lit up during the day. The sewn goods presented different challenges.
Since this show was successful, we'll be showing again soon in another craft show / market. By then we ought to have a better display strategy for the sewn goods.
Makelight makes purses, clutches, and zipper pouches (oh my)
As the previous subhead suggests, we've now expanded out of our "light-centric" identity into sewn goods. Shellyeah started making masks during the pandemic and really enjoyed the sewing process. As demand for masks decreased, Shellyeah turned to making zipper pouches.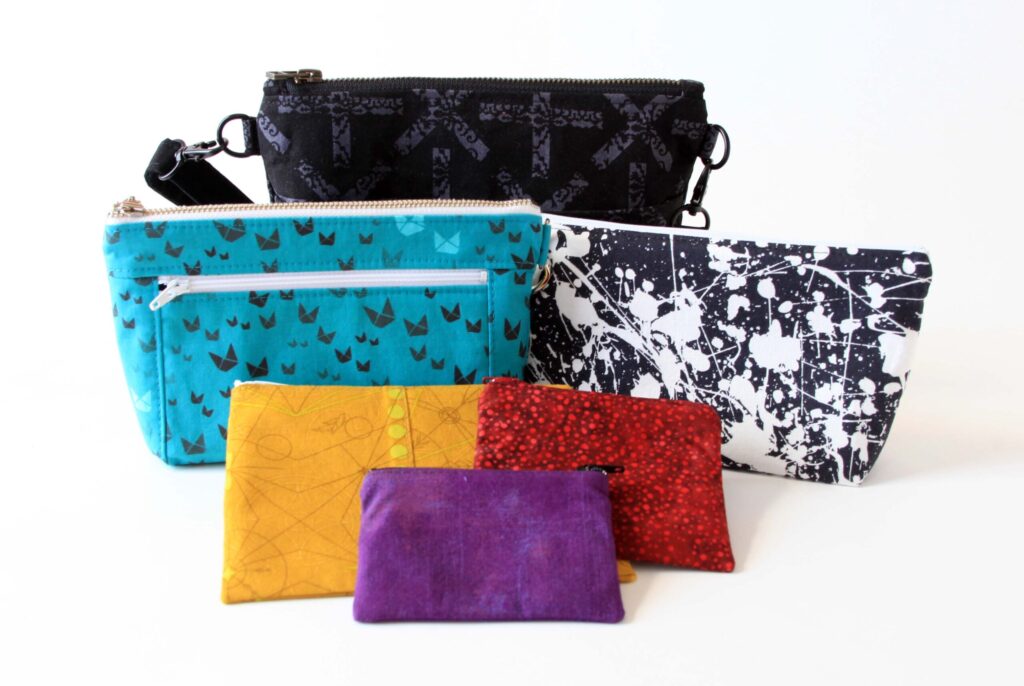 In three months, a few zipper pouches became over three hundred items. Mostly zipper pouches of varying sizes but also purses, clutches, and a few wallets. I joined in the fun by making some patterns using Spoonflower. The teal clutch in the picture above is an original pattern based on Shellyeah's DIY back splash. We even had embroidered labels with our logo on it, made by LabelWeavers, to give these items the professional touch.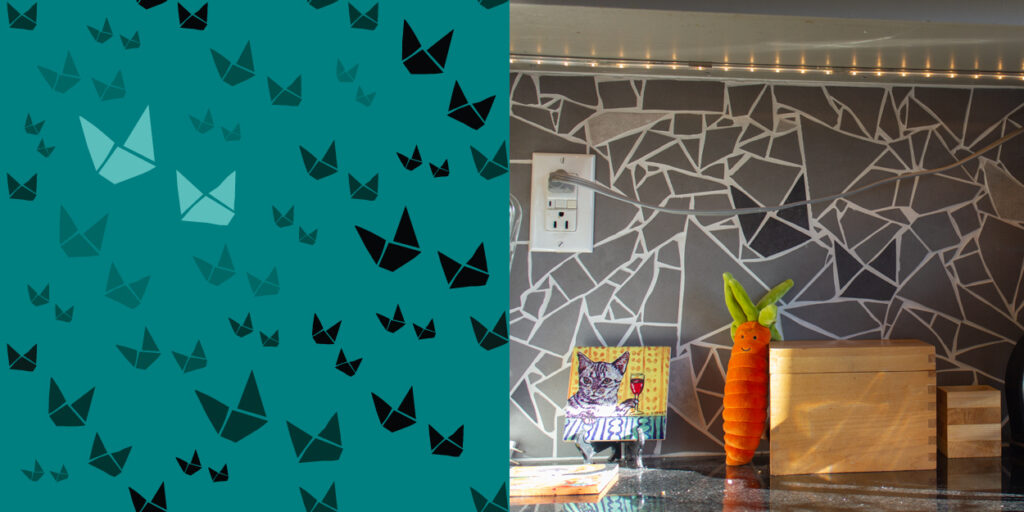 I hope our families are ready, they're getting sewn gifts for the Holidays.